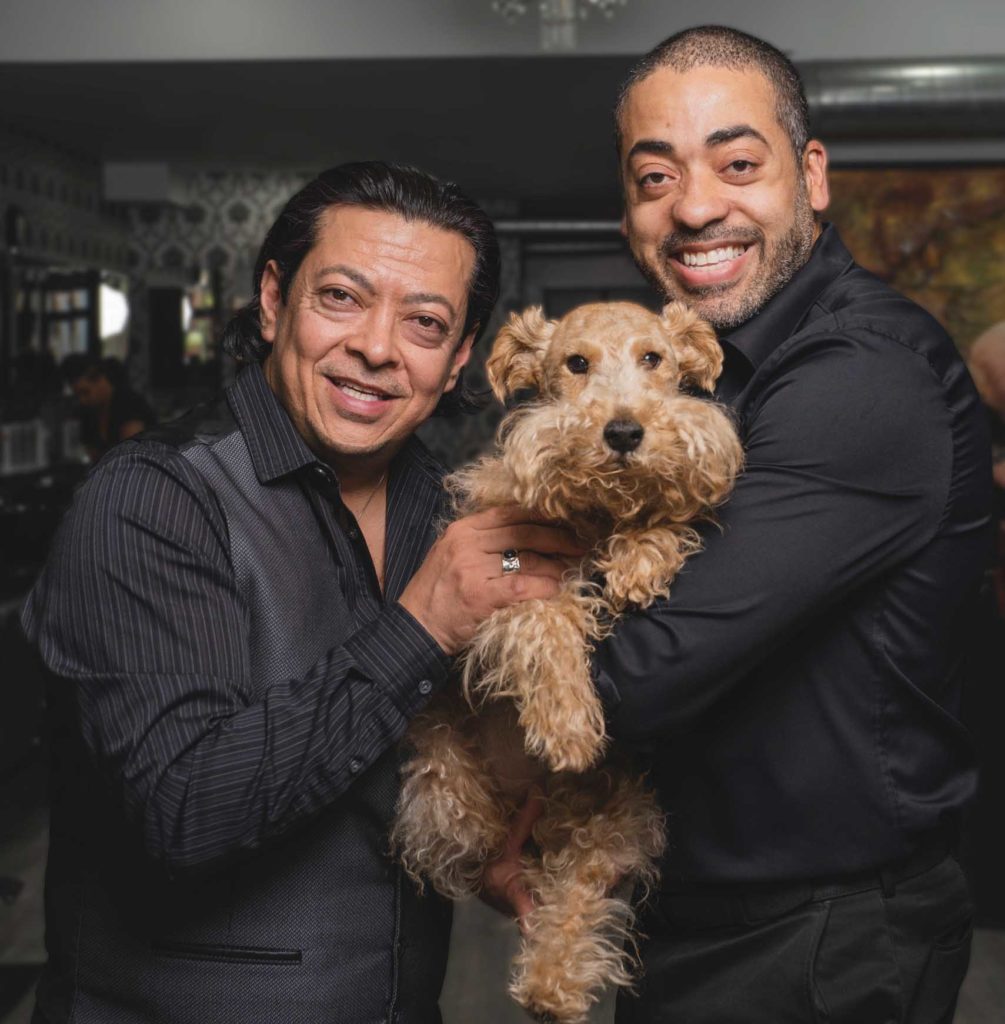 Gato & Marcos
In 2016, when Gato Espinel and husband Marcos Matos decided to combine their years of industry experience, MEon2nd was born.
This neighborhood hair salon, located on 2nd Street in Northern Liberties, is a favorite amongst locals – and throughout the city of Philadelphia.
Gato (Management) and Marcos (Master Stylist), along with their knowledgeable team of stylists, are known for their professionalism and attention to detail. Each customer that walks through the doors of MEon2nd receives the personalized service they deserve.